Frequently Asked Questions
ReLawnch paves the way for women legal professionals to reenter the workforce.
Across the world, dated policies and a gendered approach to child and family care have had a negative impact on the careers of women professionals. Many are compelled to get back to work — or leave it — shortly after giving birth. Viewed as the default caregivers of familial units, they often settle for lesser paying jobs to balance their caregiving responsibilities.
Additionally, employers are reluctant to hire women professionals who have taken a break, making it difficult for women to get back to work. This despite credible empirical evidence of women legal professionals returning from sabbaticals to lead successful careers.
Through ReLawnch, we help women legal professionals bridge career gaps, and help firms and enterprises create more inclusive workplaces.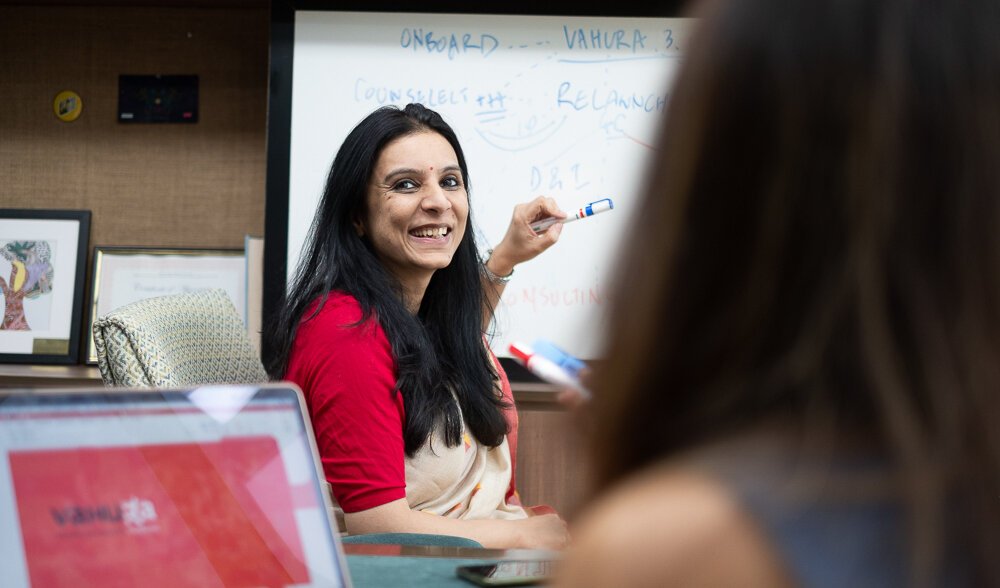 A ReLawncher is a qualified woman legal professional who has taken a sabbatical from work for personal reasons.
In addition to her considerable experience, a ReLawncher brings a fresh perspective and a renewed sense of commitment to the table.
With ReLawnch, women legal professionals are given the support and mentorship they need to restart their careers.
We offer one-on-one consultations to help ReLawnchers assess and plan their next career move. We also give them the opportunity to build and expand their professional network, connecting them to the right career opportunities when they arise.
Further, we work with firms and enterprises to develop practices and policies for inclusive, diverse, and agile workplaces. We also develop customised solutions for our clients, based on their specific needs.
My company is struggling to adopt a more agile and inclusive work model. Can you help?
Yes, we can!
In addition to finding the right candidates for the right positions, we also help develop policies and practices that create more inclusive work spaces.