Deepta Vivek
Head - Finance & Performance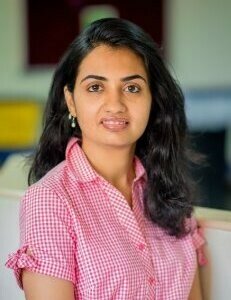 One of the first members of Vahura, Deepta actively built the legal recruitment presence in South India, before transitioning into her role as head of finance. She is also a member of Vahura's Board, as the Employee Director, responsible for internal performance management systems and HR policies.
On her time off, Deepta enjoys listening to music and indulges in her love for Bollywood dance.
A qualified lawyer, Deepta completed her BA. LLB. from Campus Law Centre, University of Delhi. She began her career in an HR consulting firm.