Hazel T.
Senior Consultant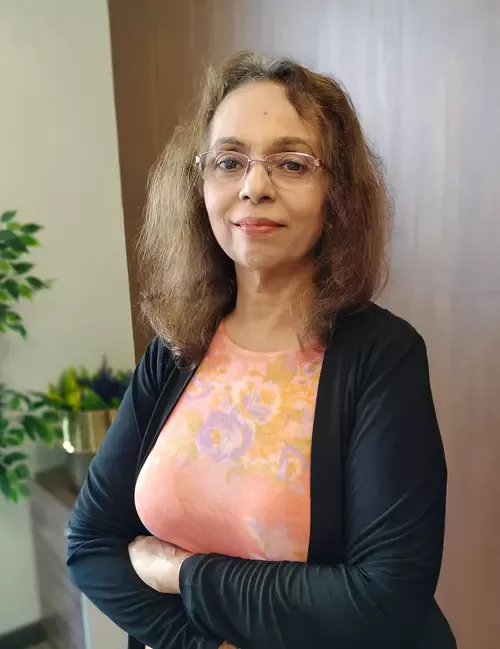 Hazel's role involves anchoring of professionals across India and hiring star professionals for Vahura.
Apart from this, she is also an integral part of Legal, Internship and Counselect verticals.
She engages with top Law Schools and manages internship hiring. She is also involved in addressing professional grievances, legal contracts management and survey management for Counselect. In addition, Hazel handles reference checks with Partners, General Counsels, Directors etc.
Hazel comes with 20+ years of experience, having worked alongside the Company Secretary at Mafatlal Group of Industries around compliance, licensing and secretarial affairs. She has also headed an NGO for 18 years and worked for a Government Registered Trust managing several departments and handling compliance and approvals.
Hazel has a deep love for travelling and the outdoors. She also enjoys dancing.
She has a BA. and MA. in Human Rights from S.N.D.T. Women's University in Bombay.