Shweta Sheth
Vice-President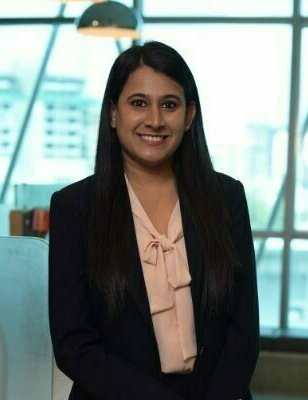 Shweta is a Vice-President at Vahura, where she plays a key role within Executive Search and Legal Recruitment, and also heads the In-House Group Practice in Mumbai and Bangalore. She focuses on hiring senior professionals for leadership roles in corporate legal departments of enterprises and high-growth companies.

Additionally, Shweta channelizes her deep expertise in the sector to assist Head HR's and General Counsels at enterprises to develop their legal and governance departments.

Apart from recruitment, Shweta is passionate about knowledge management and is currently leading the L&D team for the In House team at Vahura. She collaborates with Industry Experts and Senior Legal professionals for training programs for the In House team.
Shweta graduated with Bachelors in Management Studies with a specialisation in Marketing and International Finance. She went on to complete her MBA in Human Resources from Chetana's Institute of Management and Research, Mumbai.