GC Spotlight: Brad Smith | Microsoft
This GC Spotlight is the first amongst a five part Vahura thought leadership series featuring some of the top General Counsels who have set new standards or approaches in how legal can add value to the organisation.
A leader is someone who knows the way, goes the way and shows the way" - John Maxell
The above quote stands true for Brad Smith, an exemplary leader and Microsoft's top lawyer Brad Smith, who is an American attorney and business executive, currently serving as Vice Chairman of Microsoft since 2021, and President since 2015. He previously served as a senior vice president and General Counsel of Microsoft from 2002 to 2015.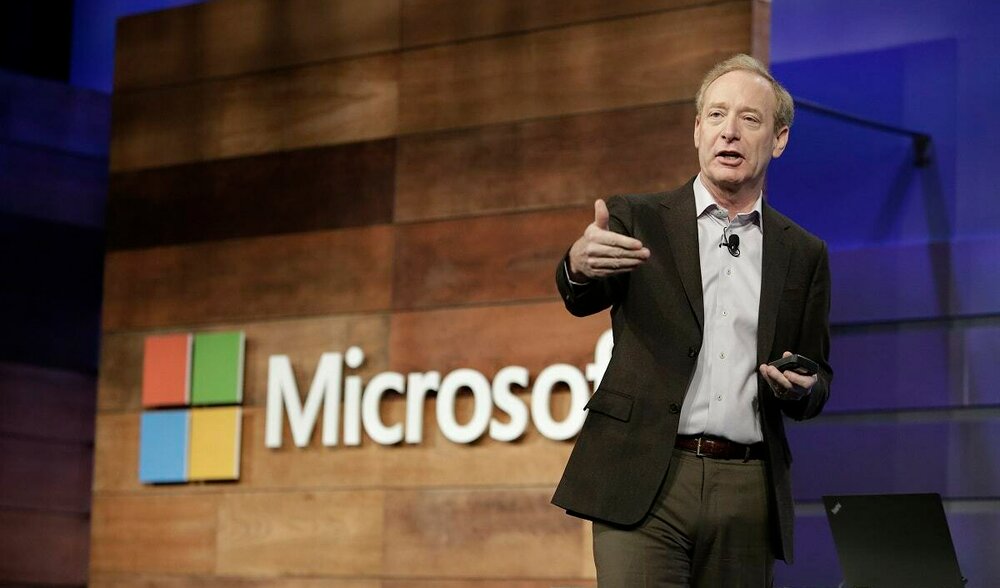 Smith is amongst Microsoft's top executives, leading over 1700 employees in the legal and corporate affairs department in 54 countries and operating in more than 120 nations. As President and Vice Chair, Brad Smith plays a key role in spearheading the company's work on critical issues involving the intersection of technology and society, including cybersecurity, privacy, artificial intelligence, environmental sustainability, human rights, immigration and philanthropy. The New York Times has called Smith "a de facto ambassador for the technology industry at large" and The Australian Financial Review has described him as "one of the technology industry's most respected figures.".
At 63, Smith has established himself to be Microsoft's longest-serving executive and an institutional bridge between the company's current leadership and its legendary co-founder Bill Gates.
In 2015, when Microsoft's current CEO Satya Nadella emailed his employees to announce Smith's elevation from general counsel to President and Chief Legal Officer, the rationale Nadella gave foreshadowed aspects of other general counsel elevations that would follow. "Brad Smith is taking on the new title of president and chief legal officer, reflecting that his accountabilities extend beyond that of the General Counsel role," Nadella wrote. "I'll look to Brad to play a bigger role in strengthening our external relationships and representing the company publicly." continued Nadella, while also mentioning  that Smith would be partnering with others on the [Senior Leadership Team] to lead the work needed to accelerate initiatives that are important to Microsoft's mission and reputation such as privacy, security, accessibility, environmental sustainability and digital inclusion, to begin with. In explaining a high-level restructuring of Smith's responsibilities, Nadella added that "Brad's current leadership team will assume additional day-to-day legal responsibilities to free up a portion of Brad's time and focus."
Notably, Smith has assumed the role of unofficial global ambassador for the company, if not the industry.
In the past years, he has spent more than 100 days on the road, visiting 22 countries and pushing for collaboration between governments and tech companies to limit the destabilising effects of digital technologies. Over the years, Smith has focussed not only on external relations but also internal strategy which is a true testament to his exemplary leadership skills.
Decoding Smith's Strategy
| Divisions | Description |
| --- | --- |
| Customer Experience and Policy Team (CXP) | This team essentially supports all engineering and go-to-market groups across Microsoft, including teams located across 54 countries. Its sole focus is accelerating deployments. CXP essentially helps Microsoft drive deeper technology solutions for their customers. Additionally, they also support regulatory changes and are instrumental in advancing policy efforts by implementing technology to address social challenges. Furthermore, this team helps develop and execute legal and policy strategy for mature and emerging technology businesses. |
| Corporate Legal Affairs | This team consists of professionals who are proficient in intellectual property, litigation, compliance, ethics, competition, HR, market regulation, M&A, business development and legal operation functions. This team also oversees the implementation of strategic projects and cloud initiatives teams. |
| Privacy and Regulatory Affairs | This team is responsible for privacy and policy creation implementation across the company. Which means that creation of privacy and data protection technologies for customers and external audiences is overseen. With the GDPR coming into play, the cloud commitment principles previously existing in Microsoft needed to be revamped. The mission was to adopt an offensive approach for the tech approach due to the new GDPR regulations in 2018. Rather than making the regulations accessible to only the people in the EU, they extended this to the customers across the globe. This team now oversees Microsoft's privacy, digital safety, responsible AI, standards, accessibility, and governance operations and solutions. They also direct the company's advocacy for responsible data use and policy around the globe. |
| Modern CELA | This is the product of an epiphany from the in-house legal professionals at Microsoft. They had been using various types of technologies such as electronic billing and e-discovery to name a few. But it wasn't until recently that they realised they lacked a solid plan for leveraging new technology, which essentially includes artificial intelligence and machine learning in order to be more collaborative and efficient. What followed was the inception of the modern corporate,external and legal affairs department or Modern CELA. Please refer to the legal technology section below to view some of the impact made by this team. |
| Customer Security & Trust | This team comprises of professionals who are policy advocates, project managers, engineers, lawyers, data analysis and cybercrime investigators who ensure that customers can trust in the security of Microsoft's products and services. They overlook Microsoft's public policy and compliance practices related to cyber crime, critical infrastructure, cybersecurity, online safety and lawful access. Further, it ensures that products and online services comply with internal security engineering policies to provide security transparency to global governments. |
| Government Affairs Team | This team specialises in amplifying Microsoft's voice on key advocacy issues internally and externally on all aspects of federal and state affairs. Herein the team sets strategy and oversees government affairs outreach on a broad range of topics such as cloud computing, taxes, privacy, trade, cybersecurity, education and emerging technologies. Additionally, they are also responsible for communicating Microsoft's leadership role in fostering economic growth, for instance job opportunities in the U.S. UK and other market technology sectors to policymakers. They also have launched a new United Nations representation office to deepen their support for the UN's mission and work. |
| Public Affairs Team | This team consists of Public Affairs professionals with global responsibility for all of Microsoft's public affairs communications. This includes end to end communications responsibilities covering media relations, issues management, digital content strategy and channels, event management, and executive communications. All in all, this team is multi-disciplinary - bringing together communications, government affairs, social media, and marketing for proactive and reactive communications across a wide range of topics as well as integrated influence campaigns at scale. |
The Corporate, External and Legal Affairs (CELA) department oversees law, policy and advanced technologies such as IoT and Cloud computing. This is broadly categorised into the following functions explained above. For sources, please refer to the endnotes.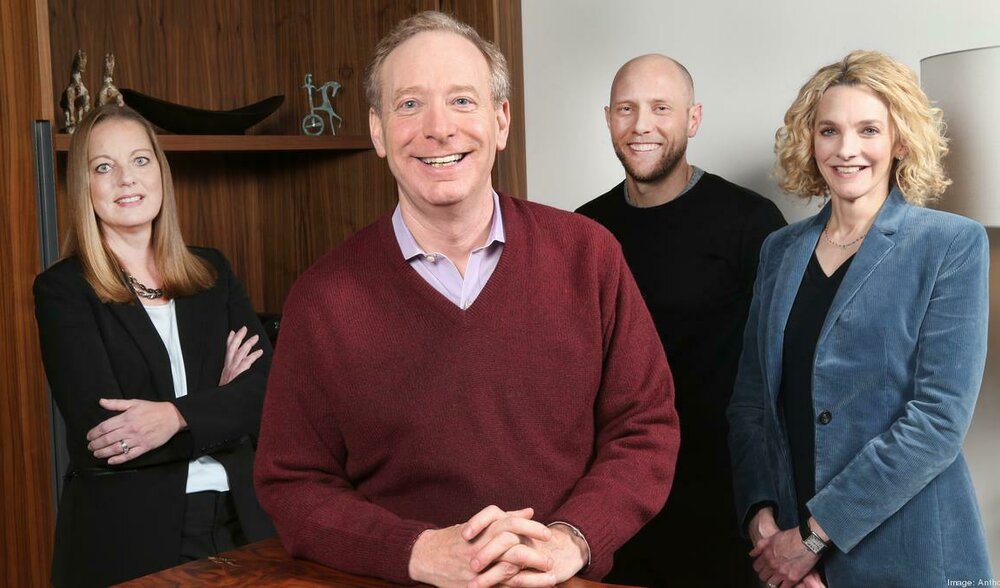 Image by Anthony Bolante | PSBJ
Principle Based Team Management

In the past, Brad Smith has come out with a set of four-year strategy that lays out how the company plans to navigate the various business scenarios it faces and how CELA needs to prepare itself to tackle these scenarios. With this approach, they allow their employees more autonomy in their day-to-day work. At the same time, they encourage them to achieve the long term overall objectives of the organization. In June of last year, Brad Smith publicly made available a memo called CELA 2025 which outlines how Microsoft aims to "earn the public's trust and adapt to the heightened expectations and expanded global regulation of the tech sector." It also announced several new leadership changes as part of a reorganisation.

Correct principles are like compasses……..Principles are self-evident, self-validating natural laws. They don't change or shift. They provide the 'true north' direction in our lives when navigating the 'streams' of our environments. - Stephen Covey

In 2016, Microsoft decided to take a fresh look at how CELA relates to law firms. They began with a listening tour, and talked to most of their key firms and a wide range of other companies who have thought a lot about issues pertaining to privacy, cybersecurity, tech laws. One hypothesis they generated through this approach is that they are leaving substantial value on the table – the firms craved stronger relationships with Microsoft, and they would benefit from moving further away from a transactional model to one that encouraged deeper engagement between law firms and their lawyers. They also learned that firms that were okay working on an alternative fee basis, have started to establish internal groups whose sole function is to help with structuring matters this way. With the beginning of 2017, Microsoft introduced the Strategic Partner Program, a new type of relationship with the law firms which will be handling most of their most important legal work. The primary goal with this program is to get  more value with their law firm relationships. Some of the key feature included

They'll do more work with firms on a retainer basis, often cutting across Microsoft's internal practice groups.

These retainers will encourage deeper strategic engagement to embed their firms much more deeply in Microsoft's work.

They'll rely much more heavily on alternative fee arrangements, and in 2017 hoped to move 90% of their work to AFAs within 2020.

This is a forum created by Microsoft by following the advice of D. Casey Flaherty in his book "Unless You Ask". This was a live, onsite, in-person event in 2020, It was a 2 hour session, which was attended by 300 plus professionals across many firms. The purpose was to ideate on challenges, consider resources and solutions, and stress-test ideas with internal Microsoft clients. This was like a Design Accelerator, where through a collaborative approach they create the conditions for innovation, based on research and analytic processes.

Microsoft made the headlines in 2008 when it decided to offer a 2 percent bonus to firms if they achieved one of three diversity-linked benchmarks. According to this program, Microsoft would pay the participating firms an annual 2 percent bonus on their total fees to us if they meet one of a few different predefined diversity goals:

Increase by 2 percent the number of hours that women and minority attorneys at the firm work on Microsoft matters;

Increase the number of women and minority attorneys at the firm by 0.5 percent, compared with the previous year; or become more diverse than the Microsoft legal department itself, which is 54 percent women and minorities.

Through the Modern CELA department, the group set out in January 2020 to drive a series of digital transformation changes. The first step in this process was to use processes to connect the dots and remove inefficiencies in the process so their people can do work that requires more human touch or judgement. The CELA team has launched more than 60 new tech solutions, including a tool to review open-source software to ensure that it complies with Microsoft's usage policies, a "heatmap" for tracking regulations that impact the company's operations in more than 20 countries; an automated law firm conflict waiver process; a bot that collects and stores responses to past regulatory questions; and a virtual legal clinic solution. Looking ahead, the CELA team is focused on rolling out new tech that will bring together more data and resources for the legal and business departments, essentially creating a single point for finding solutions to become even more efficient.
| | |
| --- | --- |
| Born | Milwaukee, Wisconsin |
| Education | Columbia Law School (J.D.), Graduate Institute of International Studies (International Law), Princeton Univesity (B.A.), Appletown West High School. |
| Current Position | President and Vice-Chair, Microsoft |
| Past Experiences | Associate then Partner, Covington & Burling |
| | Law Clerk, United States Federal Judge'- Charles Miller Metzner |
A brief snapshot of Brad Smith's education and career over the years.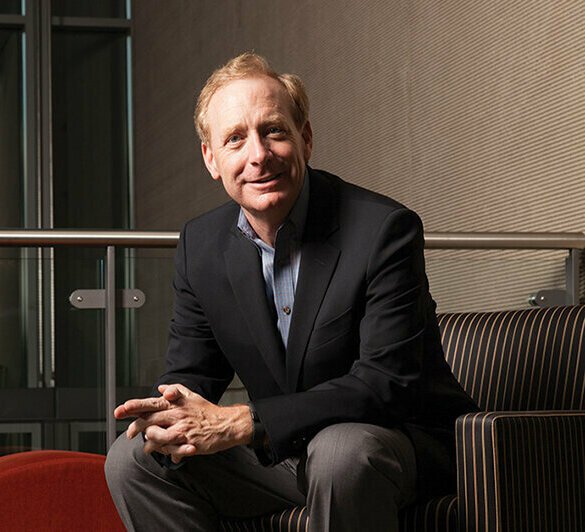 Closing Thoughts
As far as leaders go, Brad Smith is a legend. He has been instrumental in the transformation of Microsoft which has benefited employees, customers and shareholders handsomely.
Liked the GC Spotlight Series? Reach out to the authors to let us know about any GCs that you'd like to learn more about.
Disclaimer: The contents of this article have been derived from sourced articles, videos and interviews that are publicly accessible. No part of this article is confidential information, nor have we interviewed legal professionals or leaders from the featured organisation.
Get in Touch