Arun Chauhan
Consultant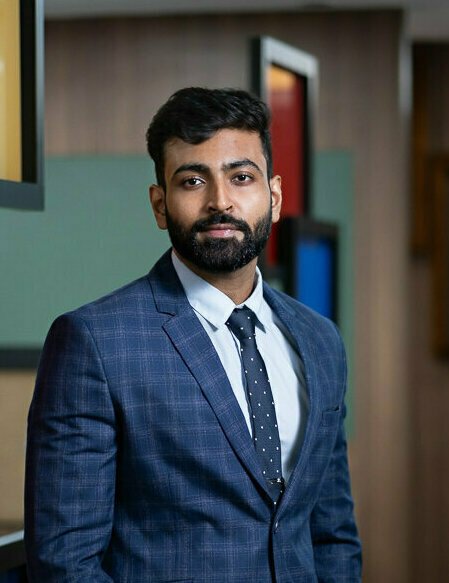 Arun is a Consultant with the In-House Practice Group at Vahura. His focus is on the hiring of legal professionals from the junior to mid level for Vahura's clients.
Before joining Vahura in 2021, Arun worked at the Aspen Ananta Centre, where his work revolved around strategic policy dialogues, and building and maintaining relationships with key policymakers, corporate leaders, diplomats and researchers. Arun has also worked as a Research Associate with the Centre for Social Justice, Ahmedabad and Research assistant to Dr. Risham Garg, Associate Professor of Law and Research Director, Centre for Transnational Commercial Law (CTCL), National Law University, Delhi.
On his time off, Arun enjoys reading poetry and making music. He also loves learning new things, and can often be found reading up trivia on history and going through how-to videos and threads on architecture.
Deeply affected by the migrant crisis, Arun coordinated with the District Legal Services Authority to help arrange food and housing for people stranded due to Covid19.
Arun has a BA. LLB. from the Institute of Law at Nirma University.