A Glimpse into the Future of a Liberalized Legal Landscape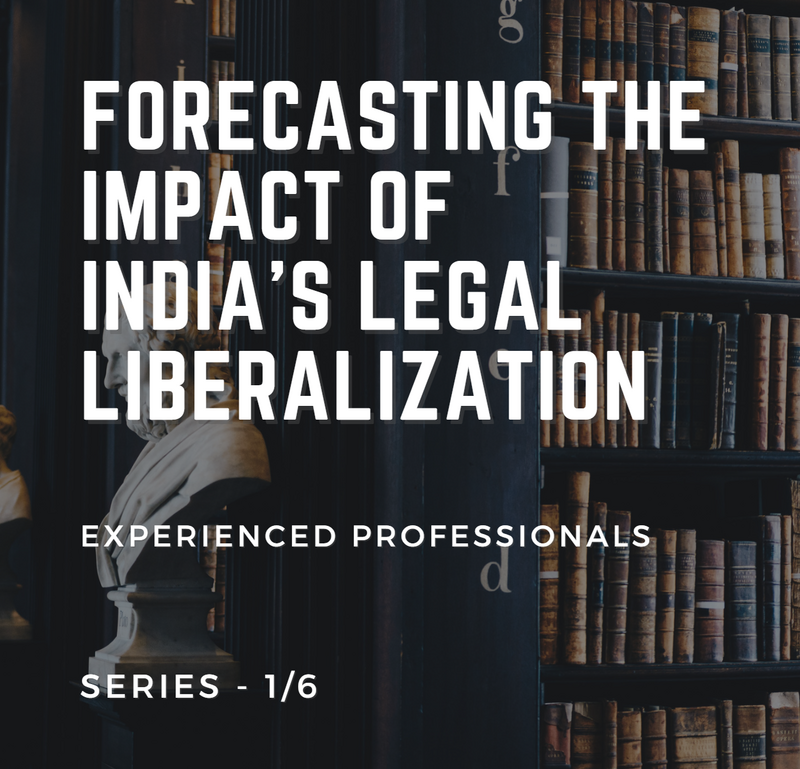 Lawyers with cross-border deal experience and international arbitration expertise will be in high demand. There will be a premium on dual-qualified lawyers (DQLs), especially those with ILF experience. We will see movement of DQLs to ILFs looking to strengthen their India-oriented practices. Such professionals can also be expected to become the fulcrums around which ILFs will design their India offices. Domestic law firms will also look to sweeten the deal for DQLs and make them the linchpins of their international-facing practice.
Vahura tracked the moves of Indian lawyers to overseas law firms, in the period 2019 to 2023. Seventy-six percent of the 69 lawyers we tracked were solely India-qualified and only half had LLMs from the international universities. In contrast to previous years, we saw Indian lawyers join diverse practice areas beyond India Desks.
There will be an increase in applications for international LLMs, and attempts to qualify for the bar in the UK or the US (the NY Bar or California Bar). This will have the second-order impact of increasing attrition levels in Indian law firms.
In contrast to previous years, an international LLM or bar qualification by itself no longer provides an edge. When combined with solid law firm experience, it creates differentiation and greater access to opportunities
We will see some reverse of the brain drain, with international law firm lawyers (mostly of Indian origin) seizing the opportunity to come to a dynamic market, and take on strategic roles at ILFs being set up in India. The opportunity for return is particularly ripe for India-trained lawyers who are associated with the India practice of ILFs out of global financial hubs like London, New York City, Singapore and Dubai.
We expect to see a rise in remuneration levels. While putting together the 2023 Vahura Law Firm Compensation Report, we found that the average partner remuneration in a Tier 1 Indian law firm is USD 250,000: that's equivalent to an Associate's salary at a top US law firm.
The table below summarises some compensation data of the London and Singapore offices of elite UK-headquartered law firms. The numbers suggest that the difference in compensation is stark, even accounting for purchasing power parity. Consider the salaries offered to newly qualified lawyers: an elite-firm lawyer in London makes about 2.5-3 times the salary of a Tier-1 firm lawyer in India. A lawyer in the Singapore office of a Magic or Silver Circle firm makes between 2-2.5 times more than a newly qualified Indian lawyer. [1]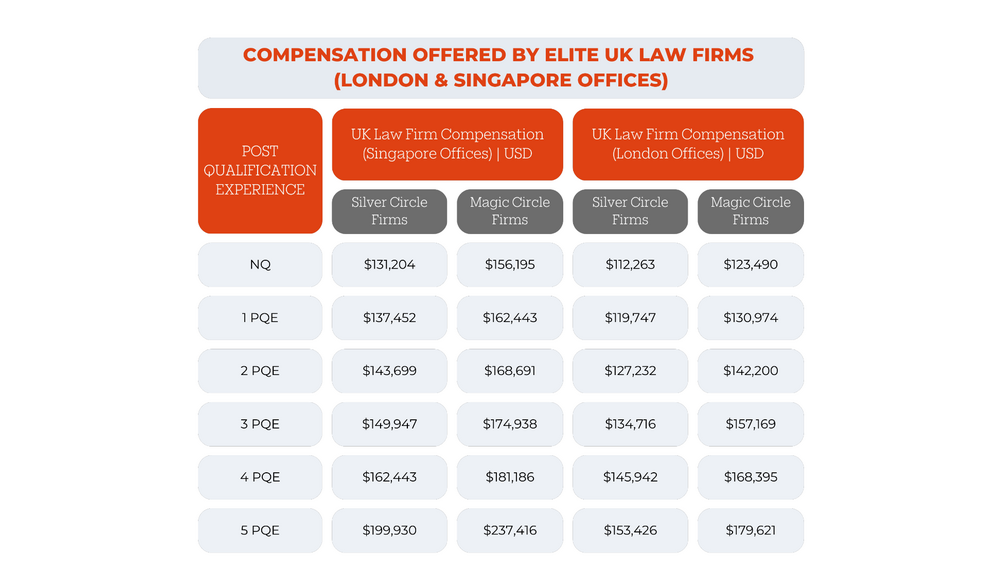 [1] Source:
2022 Singapore Private Practice Industry Report and Salary Guide, Ethos Beath Chapman

2022 London Private Practice Private Practice Salaries in London and the Regions, Jepson Holt
International law firms have more sophisticated management systems for Practice Development, Knowledge Management, HR, Operations and Business Development. As ILFs grow in India and Indian law firms also look to upgrade their management systems, we can expect to see an increased demand for management professionals in these roles. Magic Circle firms in the UK, for instance, employ anywhere between 90-100 BD professionals. At the scoping and pitching stage, partners at ILFs are often assisted by BD teams, who stay on top of market intelligence and deal developments across various practice areas.
We'd love to hear your thoughts and perspectives on India's legal liberalization and its impact on the industry.
Your input is invaluable to us, and we invite you to share your point of view or experiences related to this evolving landscape. Please feel free to write back to us at consulting@vahura.com. Let's engage in a constructive dialogue and contribute to shaping the future of India's legal sector together!
Indian Law Firms - Part 2

We expect to see groups of partners and teams from large law firms break away to set up on their own. The goal will be to establish a reputed, high-quality law firm that is well suited to partnering with international law firms.

International Law Firms - Part 3

We are already seeing increased recruitment activity around India-oriented practices. These are primarily in the areas of M&A, Disputes and Banking & Finance, out of the UK or Asia. The demand is primarily for lateral lawyers in other international firms, who also have an India-focus as…

Corporate Legal Departments - Part 4

We conducted a survey with our client community for an understanding of how the entry of foreign law firms into the Indian market would affect their engagement with external legal counsel. The survey was attempted by 78 professionals, including General Counsel, Head-Legal, CFOs, CEOs, and Founders…

Litigators and Chambers - Part 5

One of the stated objectives of liberalisation is to make India a preferred destination for international commercial arbitration. International lawyers are being encouraged to represent their clients in international arbitration being held in India. But the BCI Rules and subsequent clarifications…

Law Students - Part 6

India's demographic dividend is expected to pay out over the next couple of decades, with the country expected to host the world's largest working population by 2030. The entry of international firms will create increased demand for talent in Indian law firms, in-house legal teams, chambers and in Legal Tech.